Pilot Point Community Cemetery

Rules & Regulations


PILOT POINT COMMUNITY CEMETERY ASSOCIATION, INC.
Updated Policies and Procedures
Dorothy Benton Memorial Garden


The following policies and procedures have been updated to maintain more attractive grounds and use the maintenance funds more efficiently. Your observance of these policies will be of mutual benefit to both the owners/shareholders and the Association.
The Pilot Point Community Cemetery Association Board of Directors has sole governance of the cemetery and reserves the right to makes, amend or change any policies deemed necessary to inform the shareholders and to do this in a timely fashion. Enforcement of the following policies and procedures is left to the discretion of the Officers and/or Board of Directors.


1.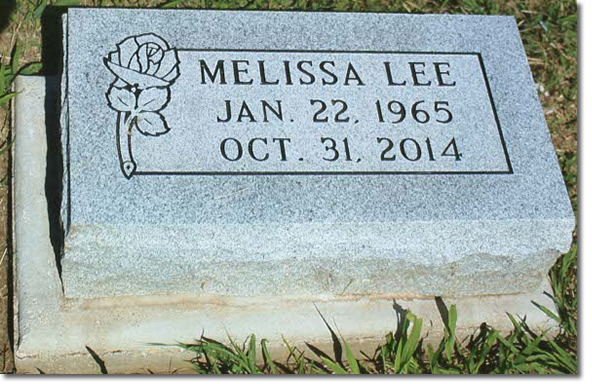 All memorial markers set in the Pilot Point Community Cemetery in the future must be placed on a steel reinforced base not to exceed 3 h" thickness, except for infant markers and must be adhered to a concrete base. Concrete bases must be installed with the top surface resting 2 ½" to 3" above the soil line.
2. Newly installed memorial markers or concrete pads must butt against any existing curb. Family memorial markers will be considered on an individual basis.
3. Removal of excess concrete and other debris left from setting memorial markers is the sole responsibility of the installing party.
4. All monuments must be installed with a bond of "bondo" around the complete perimeter of the base adjacent to the base it is placed upon.
5. Quik Crete or cement is NOT ALLOWED to level monuments. Sand is available at our tool shed in the southeast section of the cemetery.
6. Permission and on-site inspection of all installations is required. A 3-day notice is required by calling 940-365-7529. No exceptions.
7. The association may remove from a lot any current broken or unrepaired curbing that has become unsightly, unsafe, or difficult to maintain.
8. Military and cremation markers are to be installed at ground level.
9. There is a $100.00 penalty for any contractor found to be in violation of these rules.
10. Funeral homes who use the Pilot Point Community Cemetery are responsible for the following:

a. Collecting the burial fee of $250.00.

b. Removal and replacement of memorial markers and curbing at the gravesite is necessary for burial.

c. Any damages to adjacent memorial markers, curbing, vases, etc. resulting from burials.

d. Notifying family BEFORE grave is dug if a curb must be broken out to accommodate a vault or casket.
11. The Association requires a minimum of a Concrete box grave liner for all standard burials.
12. Urn Burial in Memorial garden is as follows:

a. Burial space is 24" x 24" and will accommodate a single urn or urn and vault.

b. Urn must be buried to a top fill of 18" of dirt,

c. Burial spaces in the cremation garden are $800 each and include a 8" x 16" granite marker.

d. Only one plunger of decorative flowers is allowed. All other flowers and/or decorations will be removed by the Association.
13. Urn Burial on an Existing Grave Plot is as follows:

a. Urn burials are allowed on existing casket burials for a fee of $500.

b. A flat 8" x 16" monument is required to be placed within 12 months of burial.

c. Urn must be buried to a top fill of 18" dirt and placed at foot of existing grave.
14.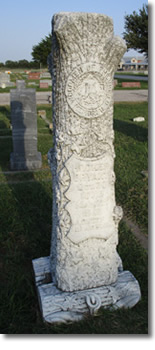 DECORATIONS:

a. Fencing, railings, borders, rocks, ornaments, toys, glass items, benches, chairs, trees, and miscellaneous articles are not allowed upon graves/lots and will be removed.

b. The association reserves the right to remove all unsightly and forbidden objects, and to destroy all diseased or unsightly trees, shrubs, or plants, or those which, for some reason have become detrimental, undesirable, or inconvenient.

c. Floral design or other decorations will be removed from lots and graves as soon as flowers become wilted or unsightly. Persons wishing to retain any must remove them from said lot or grave within seven days of burial. All Christmas decorations will be removed from the cemetery and discarded by the Association by March 1 each year.

d. A sweep of all floral and other decorations will be done 3 times a year by the Association.

e. Future use of decorative gravel on lots and graves is prohibited.

f. Future planting of trees and shrubs on lots and graves is prohibited.

g. Curbs of any type around lots and graves spaces are now prohibited.
15. Payment for burial spaces must be made by cash or check at the time of purchase.
16. The Pilot Point Police Dept. is hereby authorized to enforce all laws within the Cemetery relating to vandalism and other miscellaneous crimes. Motorbikes, four-wheelers, dumping of debris, consumption of alcoholic beverages, and the use of illegal narcotics/drugs are specifically prohibited in the cemetery.
APPEALS TO ANY OF THE ABOVE POLICIES AND PROCEDURES
MUST BE SUBMITTED BY LETTER TO THE
PILOT POINT COMMUNITY CEMETERY ASSOCIATION BOARD OF DIRECTORS,
P.O. BOX 65, PILOT POINT, TEXAS 76258.
Directions:
The cemetery is at 601 N. Prairie Street. From Hwy 377 (N. Washington Street), go one block south on N. Prairie Street. From the downtown area, go two blocks east on Main Street to N. Prairie Street, then north six blocks to the cemetery.
Donations:
Pilot Point Community Cemetery Association is a non-profit organization chartered in 1990. If anyone would like to help in the upkeep and preservation of the cemetery, donations may be sent to P. O. Box 65, Pilot Point, Texas 76258.